Punjabi Indian & American Cuisine
16020 46th Ave, Queens, NY 11358
Order now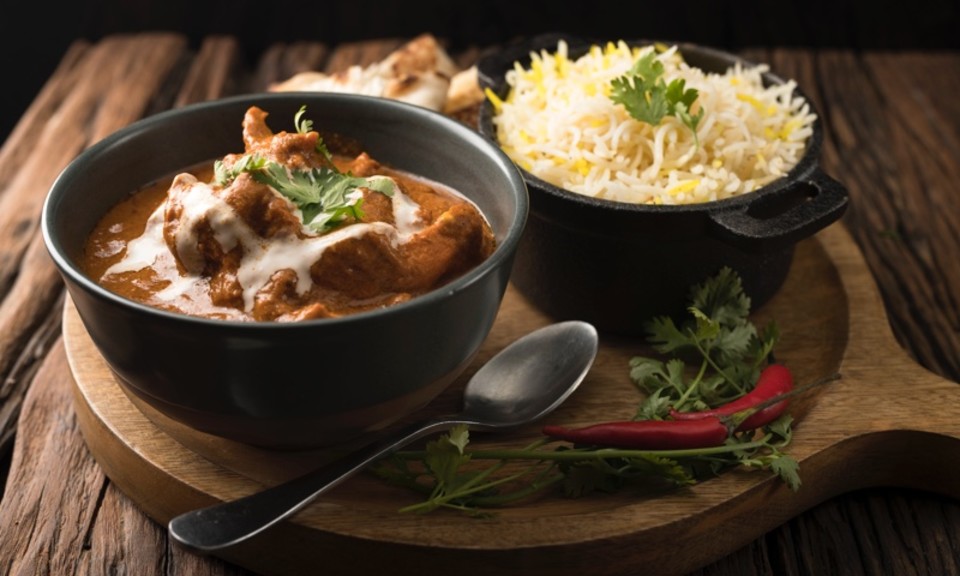 Thandi
Honestly, I have had numerous good as well as horrible experiences with ordering Indian food in my neighborhood and it seems that this place has read the previous reviews about untimely deliveries and made some changes because my food got here within 25 minutes (30 minutes earlier than predicted), it arrived hot and very yummy. Pleasantly surprised! Wait... Just ate the goat vindaloo and tandoori and hot damn, best I've had in ages!!!
Missa
We have consistently ordered from here amd have never been disappointed. Food comes warm, tastes delicious, and almost nothing is not worth it. Maybe the plain nan you get with the meals, but then you just order a garlic nan or one of the other ones. They are all good. The only thing i would change is the price, just a little too steep. Otherwise i would probably order 3 times a week.
Victoria
Tonight was my first experience using the grub hub service, as well as eating from Indian/Punjabi Restaurant. My experience was great with fast delivery, quick responsiveness, accuracy in order, and delicious food. Both me and my husband and absolutely enjoyed it and plan to eat from the restaurant in the near future.
Kayla
This was my first time eating at Punjabi. It was THE BEST! Very flavorful. The Chicken Tikka Masala was cooked in a thick and creamy texture. The mango Lassi was delicious and creamy as well! The garlic Nan and regular Nan was baked to a crisp. Everything was everything I expected! I will be coming back!
Winnie
Delivery people are polite and super fast, my food is piping hot! Great curry just I supposed to order medium but I ordered hot instead, now I am breathing fire like a dragon!! And the Tikka Nan tasted great, nice to snack on! Now I found my new place for my weekends Indian curry crave!!
Ruth
Punjabi food has become my new comfort food! I highly recommend the lamb biryani, which is full of flavor and lots of lamb pieces. Lately because of the horrible winter weather, I find myself yearning for it. My order arrives promptly, and the delivery guy always has a smile on his face. I have ordered both at home and at work, and have yet to be disappointed.
Jasmine
Love love love the food. I have been ordering from this place for a while now. Hands down the best Indian food in Queens. Actually better than anyplace I've had in the city as well. Food delivered earlier than expected every time. Hot and yummy. Reminds me of homecooked meals my co-worker used to make for me. Try them you will not be disappointed.
Kate
My office started ordering from here a couple of months ago and they are fantastic! I grew up with traditional Indian food and this is definitely exceptional! They deliver within the given timeframe and have never disappointed!! I highly recommend this place to anyone who is craving the best tikka masala and palak paneer around!
Kisha
First time ordering from these guys on Nov 21,2013> Food is exception Best I've had in a long time and it is good to know I can have some real good Indian cisine when I have that urge for something spicy! My Family Loves your Chef special Biryani & Tandori chicken. Keep up the good work, you have a loyal customer here.
Jocelyn
I loved my lunch! It arrived earlier than it said it would! The curry chicken and garlic naan was awesome! Flavorful and kinda chewy which I love! The curry chicken was good! But I wish the chicken chunks were bigger. The basmati rice was yummy as well! I will be ordering from them again! *yummy*
About us
American, Dinner, Indian, Lunch Specials, Middle Eastern
Today

Delivery: 11:00 AM - 10:00 PM

Takeout: 11:00 AM - 10:00 PM

Delivery

Monday:

11:00 AM - 10:00 PM

Tuesday:

11:00 AM - 10:00 PM

Wednesday:

11:00 AM - 10:00 PM

Thursday:

11:00 AM - 10:00 PM

Friday:

11:00 AM - 10:00 PM

Saturday:

11:00 AM - 10:00 PM

Sunday:

12:00 PM - 10:00 PM

Takeout

Monday:

11:00 AM - 10:00 PM

Tuesday:

11:00 AM - 10:00 PM

Wednesday:

11:00 AM - 10:00 PM

Thursday:

11:00 AM - 10:00 PM

Friday:

11:00 AM - 10:00 PM

Saturday:

11:00 AM - 10:00 PM

Sunday:

12:00 PM - 10:00 PM
Delicious Food at an Affordable Price. Were open 7 days a week for Dine-In, Delivery, and Carry-out! Place Your order today.